New Lead Detail Screen
The latest update to Open Leads is the redesign of the Lead Detail Screen and a new date-picker calendar for scheduling Tasks.
Since the launch of the current version of Open Leads (v 3.2), the Lead Detail screen has been divided – the left hand side containing the Lead Data, and the right hand side containing the Lead Detail information. The Lead Detail section, by default displayed all of the information in the various segments of the column at all times.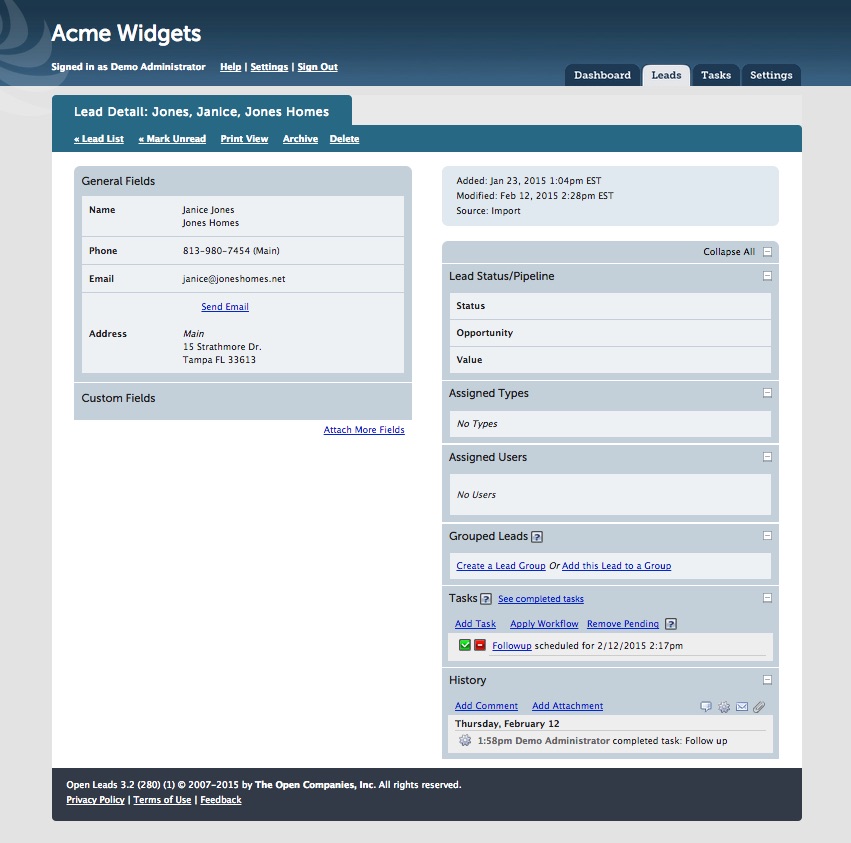 The revised design allows for users to expand and collapse segments of the lead detail column in order to only view the data that is relevant to their use of Open Leads, and to conserve screen space on smaller displays.
With all of the lead detail boxes collapsed, the display is very compact and makes it easy for the user to focus on the lead contact information: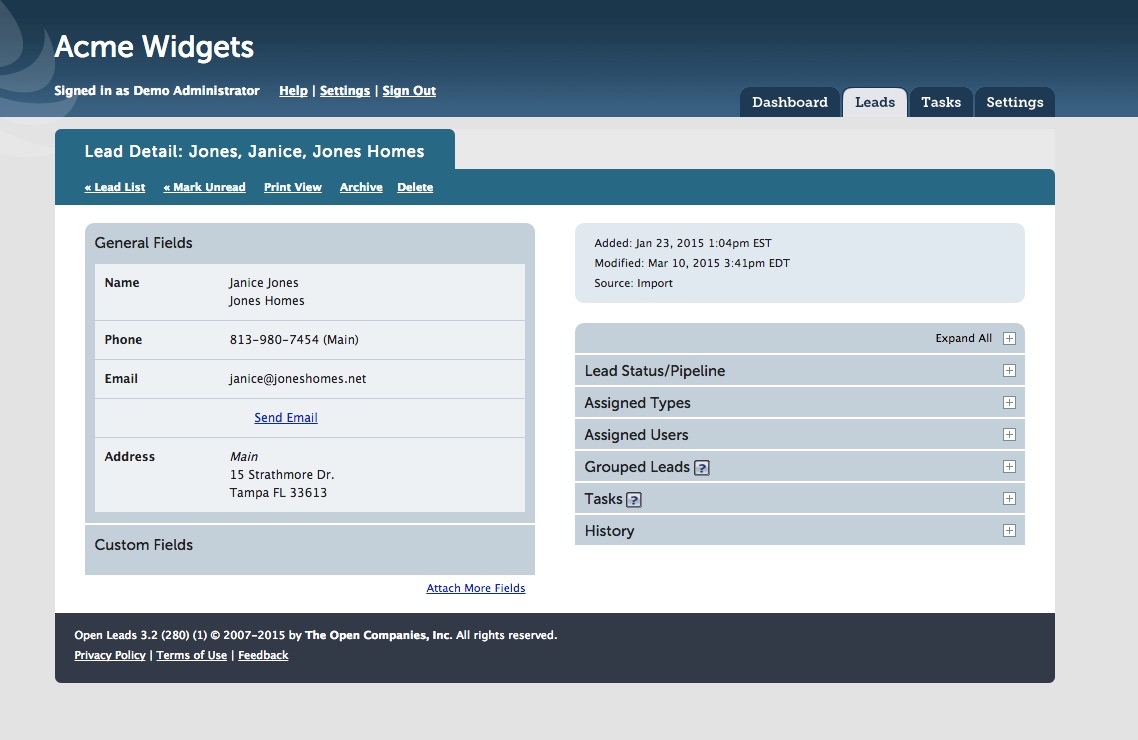 With certain boxes expanded, more information can be displayed, depending on your specific needs.
 Date Picker
The new Date-Picker Calendar updates the design, and makes scheduling times a bit easier. Of course our "Smart-Date" function works like always, so you can type in your date, or a phrase like "next Tuesday" in the date field as well, in order to schedule your upcoming tasks.