As we look to use our Lead Management, SFA and CRM apps more and more in our daily operations, Smartphones and Tablets become more prevalent than our laptop and desktop computers.
With our release of our new Open Leads Mobile you can now access your  account "on the go" with a mobile-optimized user experience. The best part? No apps to download or configure – simply navigate to your Open Leads account in your browser on your mobile device, and you are automatically in Open Leads Mobile.
The mobile version of Open Leads is designed to get work done, and to make this as easy as possible, we have streamlined the user experience. The Dashboard is gone, along with the settings tab, so you can quickly see your Leads and your Tasks – the two most important elements when "working your leads."
The Lead List and Lead Detail:
Editing your leads is easy and simple on the Mobile Version as well: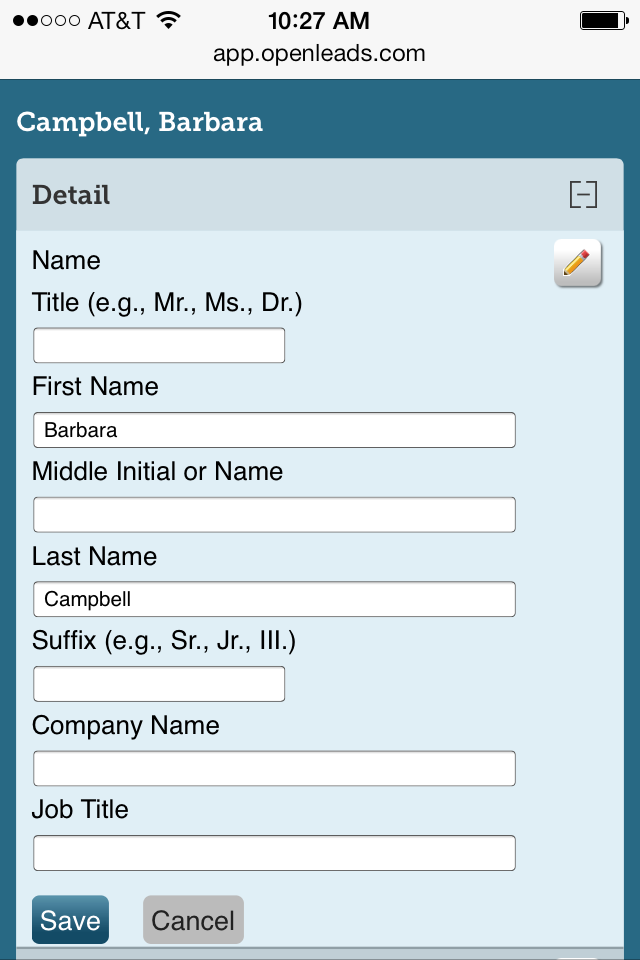 The Task List and Calendar:
Completing a task is as easy as in the desktop version, just touch the green checkmark icon, enter your comment and touch the "Complete" button.
If you need to access more complex and advanced features in Open Leads, just scroll down and touch the "View Full Site icon, and you will be able to access the full version of Open Leads. This way, if you need to add a user, update your data fields, or create a sales message, you can still do it without being tied to your desktop. Once you have made your admin changes, click the "View Mobile Site" link at the bottom of the screen to return to Open Leads Mobile.