We've made some updates to the Signature options available to Open Leads users – now there are three different signatures that can be inserted into any email message using the [Signature] token – a basic signature, a signature with a photo (using your profile photo), and a signature with a logo.
To edit your signatures, got to Settings, then click on Personal Profile. You will see the signature section has expanded to include these different options, along with a line to select your "Default" signature.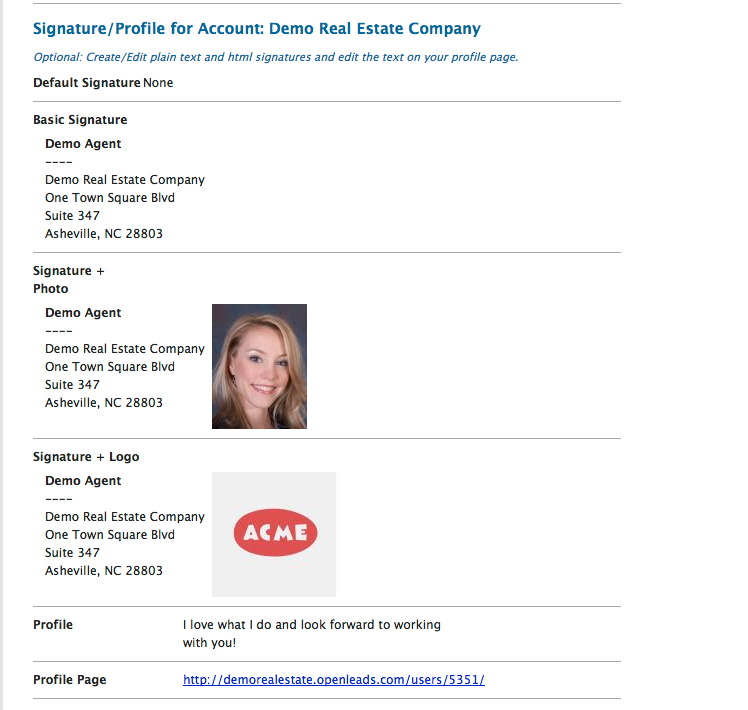 Also, when composing a new email message, you can simply click on the "Insert Signature" button to add your default signature.